La Terrazza Dom Pérignon Lounge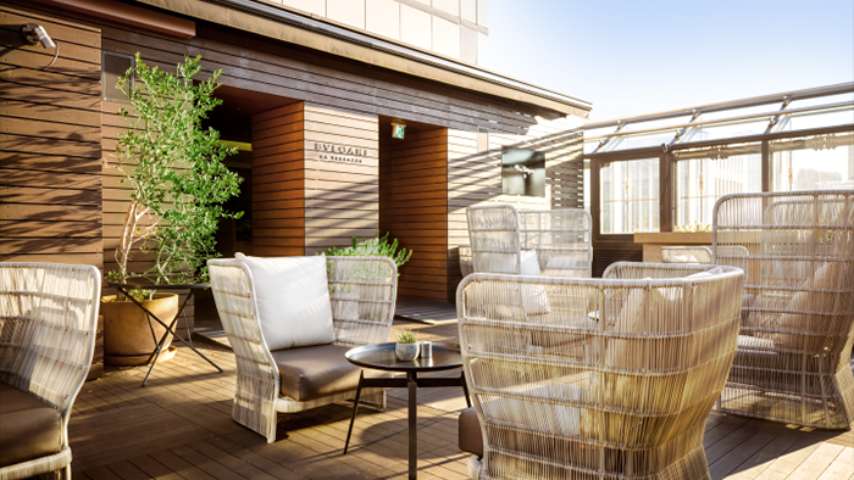 Set on the open-air rooftop terrace of the Ginza tower, Asia's premiere Dom Pérignon lounge offers champagne connoisseurs a magnificent original. Guests savor the exquisite Dom Pérignon Blanc, Rosé OEnoteque 1996 and other rare vintages. The stylish terrace epitomizes refined contemporary design, accented by an Italian-style garden and unparalleled views of Tokyo. The luxe but relaxed atmosphere proves the ideal destination for a champagne "aperitivo" or private parties.
Dress code
Kindly be informed that Il Bar respects dress code in summer. Gentlemen are encouraged to wear appropriate foot-wear. Open-toe sandals and flip-flops are not permitted.
Floor Plan
Menu