ردهة بولغري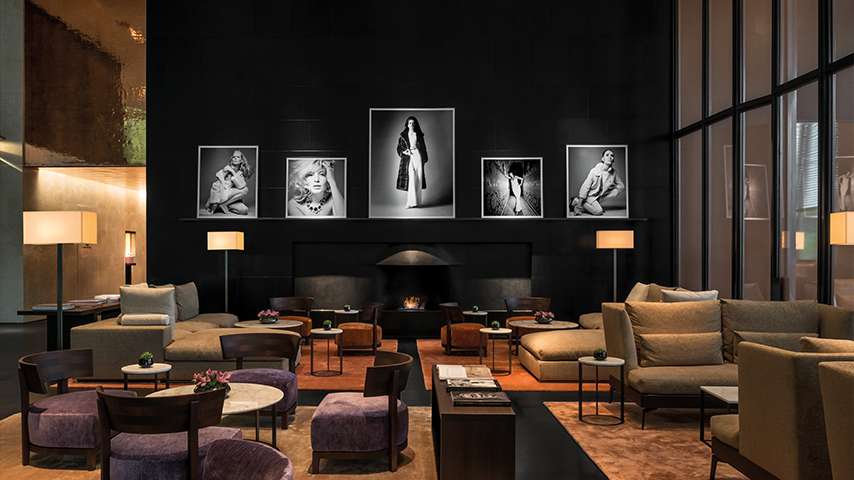 Relaxed glamour is the spirit of the Lounge, a refined space for gathering in comfort and style. Featuring black granite floors, soaring ceilings and floor-to-celing windows, the space looks out onto a bamboo alley that provides privacy and shade.
From the moment guests arrive, they are immersed in Bulgari style, with a portrait of founder Sotirio Bulgari by renowned Chinese artist Yan Pei Ming gracing the entrance of the hotel.
The Lobby is nothing short of exquisite, with its custom-made glass and bronze screens, black marble counters and an original antique map from 1690 by famed Italian cartographer Vincenzo Maria Coronelli.
Decor is considered — and comfortable, with large lounge sofas, low tables, bronze-coloured carpets and glamourous Dolce Vita-era photography gracing the space, which looks out onto lush private gardens designed by landscape architect Enzo Enea.
It is a serene setting for Bulgari Afternoon Tea, which can be taken in front of the fire — a signature feature of all Bulgari Hotels.