Ballroom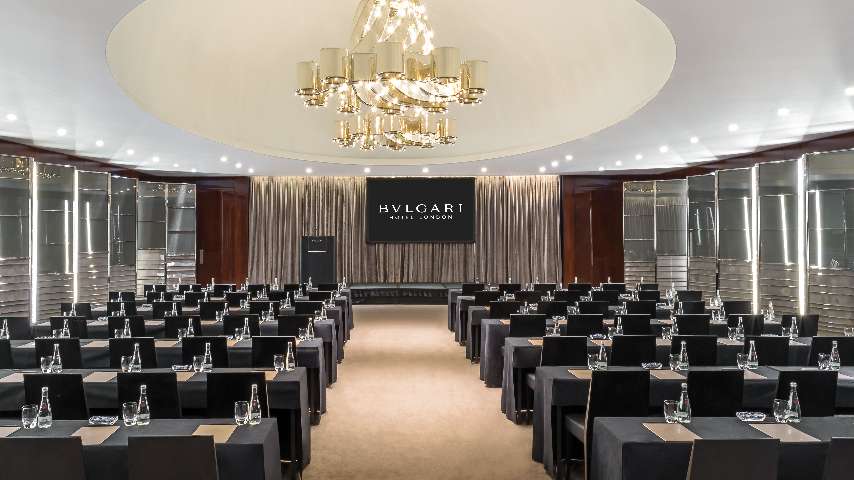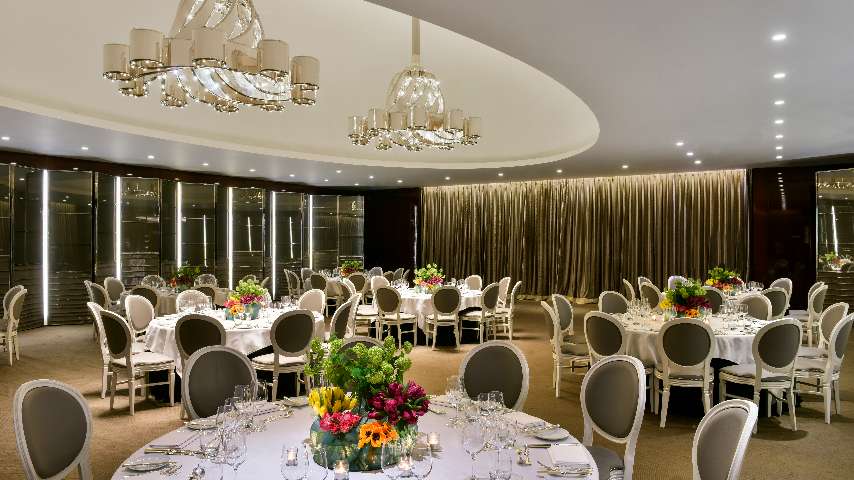 Occupying an entire floor of the hotel, and served by dedicated lifts from the Hotel's Lobby, The Ballroom is a majestic and stylish space for corporate and social events alike. Licenced for wedding ceremonies, it treats guests to total privacy and exclusivity, seating up to 150 guests for dining in The Ballroom, or up to 280 for standing receptions when combined with the adjacent Ballroom Foyer.
The space features cutting-edge lighting and audio technology, including a Bose loudspeaker system for ambient music, as well as specialised audio-visual equipment upon request, including virtual studio and hybrid meeting solutions. Connecting with The Ballroom, the Ballroom Foyer offers a smaller space with a sleek steel, glass and mirror bar, and the same audio capabilities as The Ballroom.
Rich in Bulgari glamour and prestige, the two spaces can be reserved individually or together — for maximum flexibility in planning any event.
Soaring and spacious, The Ballroom is home to distinctive design touches, and guests will marvel at the handcrafted solid silver chandeliers that hang high above the floor. Designed and crafted exclusively for Bulgari by Padgham and Putland silversmiths, they are considered the most impressive pair of silverware pieces made this century.
Events brochure
SAMPLE - CANAPES, BOWL FOOD AND STATIONS
Sample - Wine list
Sample - Lunch and dinner menu