Wedding Celebration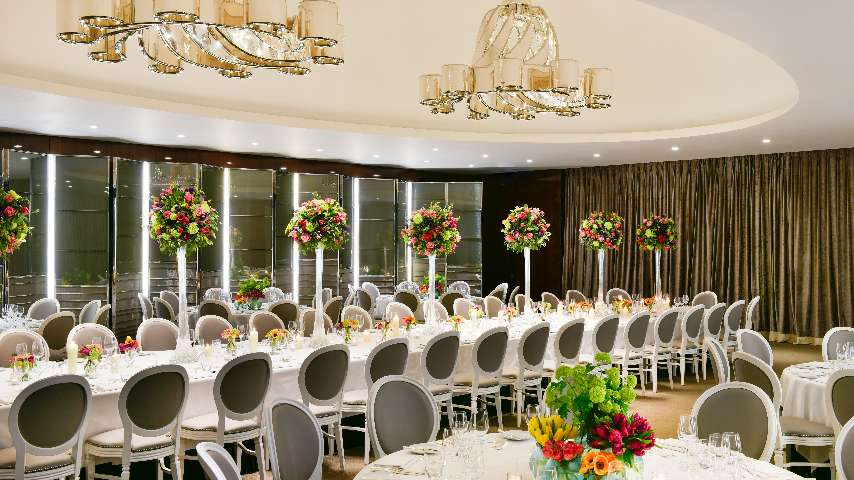 Wedding celebrations are impeccably curated at Bulgari Hotel London. Those planning their vows will find a range of sophisticated spaces to choose from, with options to host up to 140 guests. Beyond the Ballroom, guests can enrich their wedding day celebrations with Private Dining, personal screenings in the Private Cinema, or create smaller gatherings in the elegant private dining rooms.
A Bulgari wedding planner will take care of all the necessary coordination to ensure an memorable day.Included in your proposal are a number of exclusive wedding incentives, unique to your Wedding story at Bulgari Hotel London.
In addition to weddings, there is a range of social occasions, large or small, from children's birthday parties and wedding anniversaries to bat or bar mitzvahs.
Those looking to simplify the planning process will discover a range of professionally arranged proposals that can be tailor made to your needs and preferences.