Bulgari Ginza Bar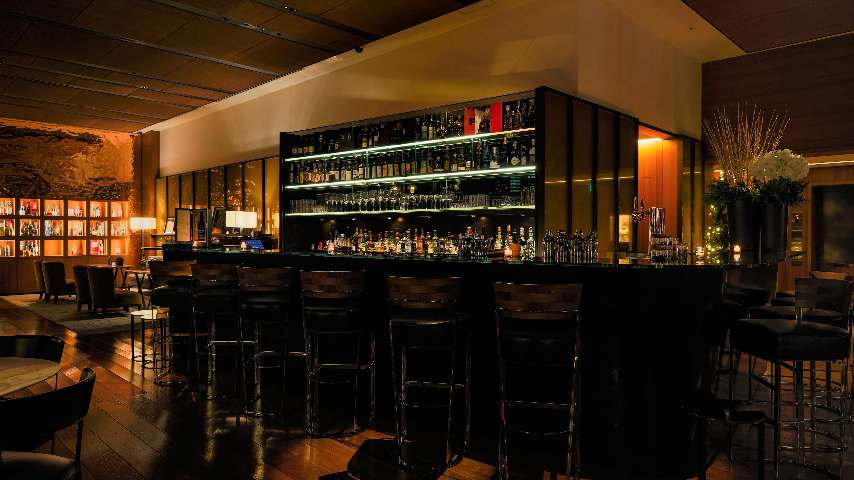 Bulgari Ginza Bar offers Bulgari Hotels & Resorts's signature cocktail - Bulgari Cocktail as well as range of Italian cocktails with contemporary twist. It is also the ideal spot for enjoying the authentic, Italian-style aperitivo in the evening. Located on the 10th floor and overlooking the restaurant, the bar is characterized by the same style and atmosphere. Dominating the space is a bar counter in black resin, around which are arranged tables and furniture creating a series of smaller, more intimate spaces.
Casual lunch set menu and Italian classic Afternoon Tea Box are available from Lunch time.
Entrance Policy
Children under 6 years old are not allowed.
Only 20 years old and above are welcomed after 5 pm.
Dress code
Kindly be informed that Bulgari Ginza Bar respects dress code in summer. Gentlemen are encouraged to wear appropriate foot-wear. Open-toe sandals and flip-flops are not permitted.
Lunch Menu
Bar Menu