Il Ristorante - Luca Fantin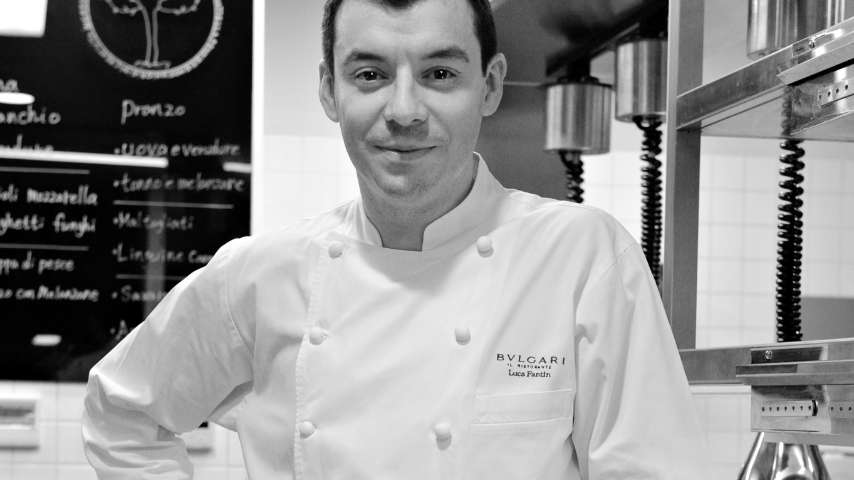 Il Ristorante - Luca Fantin offers a contemporary interpretation of the Italian culinary tradition, in a sophisticated and at the same time informal atmosphere - a temple of fine cuisine that privileges the use of quality seasonal ingredients mostly local, refined cooking techniques and artful creativity. The experience, innovation and elegance of service are combined with aesthetically harmonious colours and volumes. Our sommelier's wine list boasts expertly selected vintages and a range of fine champagnes and sparkling wines. Il Ristorante has been awarded one star by the prestigious Michelin guide for Tokyo since 2011. From April 2015, Il Ristorante has just been rechristened "Il Ristorante - Luca Fantin".
Operational hours:
January 3rd to September 30th
Lunch 11:30 – 14:00 (Last order)
For the menu "Luca Fantin", last order at 13:00
Dinner 17:30- 20:30 (Last order)
Closed on Sundays and Mondays
October 1st to December 31st
Lunch 11:30 – 13:30 (Last order)
Dinner 18:00 - 20:30 (Last order)
*Please note that we will be open only for lunch on Sundays, public holidays, on the last day of consecutive holidays and New Year's eve
*Since our menu and prices will be changed on October 1st, any reservation after October 1st would be accepted by the phone
Or please mail us: tokyo@bulgarihotels.com
Dress code: Kindly be informed that Il Ristorante Luca Fantin respect a smart casual dress code. Gentlemen are respectfully asked not to wear baseball caps and sleeveless tops. Shorts, casual sandals and flip-flops.

Reservations
Menu
Floor Plan