The Bulgari Lounge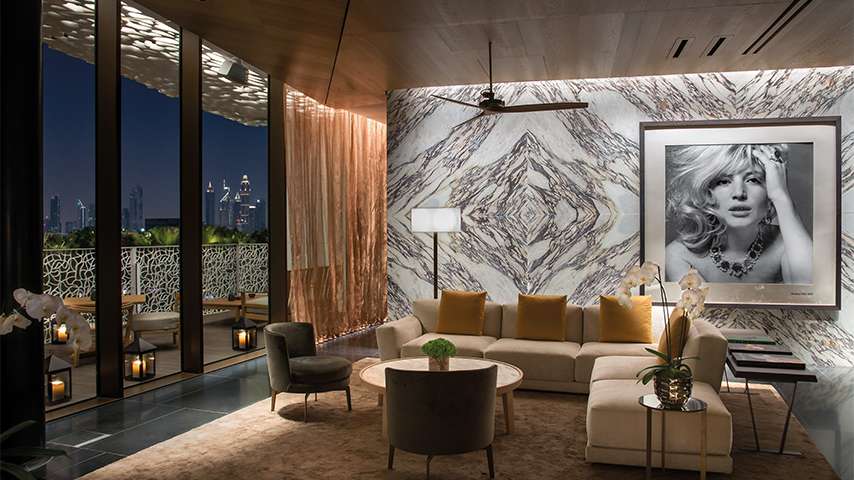 Relaxed but elegant, the Lounge offers guests the comforts of a living room, making it a beautifully-appointed spot for Afternoon Tea. Surrounded by sumptuous furnishings, art-filled books and famous icons from Bulgari's rich heritage, it's a considered taste of modern Italian comfort.
The Lobby opens up to a shaded terrace overlooking the Resort's beach and the Dubai skyline.
Afternoon Tea is served with a selection of gorgeous Italian pastries from La Pasticceria - Niko Romito, organic teas, savoury bites and coffee.
Menu